The annual nervy experience of ensuring your car is road-worthy is something that plagues the majority of drivers who own cars over three years old – but it's a requirement to keep you driving.
If you are fortunate enough to drive a newer car, then well done, you are likely to pass with flying colours and leave some drivers envious of your 'perfect' car, whilst they fork out money to make vital repairs.
But fear not, there are easy ways to minimize the costs to your wallet or purse before heading to get your car checked over. This guide was created for that exact purpose but may require you to get your hands (slightly) dirty, so you can spend that hard-earned cash on yourself, and not on avoidable costs.
According to Halfords, 'nearly half of all faults found during MOT checks could be avoided by carrying out simple maintenance'. So here are some simple tips and tricks for helping make your car ready for anything:
1. Perform a check of your car beforehand
Scanning your car for faults does not have to be a difficult task – it does not require you to roll underneath the car and check for any oil leaks, or to dive into the engine and perform a self-diagnosis, but it does mean having a quick look at anything that isn't working correctly. These include:
Checking your lights: Turn them on and walk around the car to see whether they are working correctly.
Check engine oil: Pull out your dipstick and see whether there is any oil present. Fill up if needed.
Beep your horn – Just avoid doing this in the early hours.
Give your number plate a wiggle.
These are just some simple checks that can save you costly replacements compared to the shop performing your MOT; if you uncover a fault (i.e. bulb that does not turn on), and are unsure of how to replace it, then our advice is to consult sites like Youtube.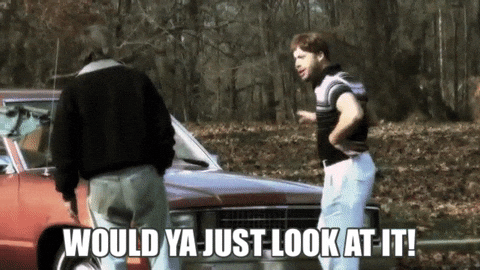 Via: GIPHY
However, the majority of the checks performed in an MOT test stretch beyond a simple understanding, and lessons learned from video streaming sites, therefore we recommend you leave this to the professionals. Instead, focus on finding the right garage for you.
2. Shop around for a trustworthy local garage
We all spend hours on our phones each day scrolling, so why not dedicate a few minutes of your time to finding out which garage in your local area has the best reputation.
You may not even need to do a search, just ask your family or friends for their recommendations.
Shopping around is great for a number of reasons, but ultimately, it will save you money in both the short and long-term, and hopefully mean you avoid any dodgy quotes or ridiculous fees.
3. Compare price
One of the biggest factors in choosing a service is the price for the vast majority of consumers. The Government have imposed a maximum fee a service centre can charge (£54.85), however, a large proportion of these centers' entice potential customers with a discounted rate.
A simple search of 'cheap MOT' in your area will often do most of the leg work in finding garages for you, but make sure that you review the above point – shop around for a trustworthy garage.
Choosing the cheaper option is not always the best option.
4. Get a second opinion
If you have received an MOT, but are left with a bitter taste in your mouth upon receiving your certificate – whether it be a complete failure or a concern with a particular part, then you may want to receive a second opinion.
While much of the test is objective, there are certain elements that are subjective, which means that a human error may have occurred.
Obviously, these mechanics are professional and likely to possess a far better understanding of the MOT process, but for instance: if your car has been flagged for faulty brakes, despite just paying for a new set, then it is definitely work seeking out another opinion.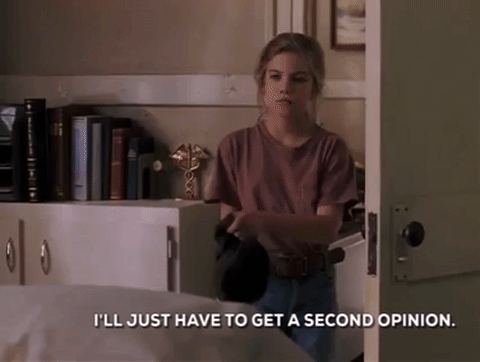 Via: GIPHY
An important note – if your car is deemed to be a 'dangerous fail', you will not be able to drive your car away, and you will therefore need to make arrangements for the car to be picked up, and dropped to an alternative garage, if seeking a second opinion- which is likely to incur additional costs.  
5. Preventative steps
Whether you have received a perfectly intact MOT certificate or failed spectacularly, there are steps that we can all make to ensure that our next MOT goes as smoothly as it can.
Here are a few suggestions on how you can stop your car prematurely ageing:
Clean your car – Washing will help make it look great and clean away contaminants that cause corrosion.

 

Keep your car hydrated – Replace engine oil every six months, top up your brake fluids, and fill up your tank.
Check tyre treads and pressure.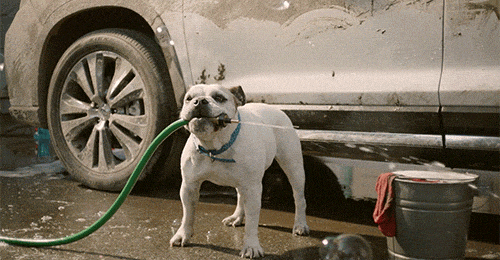 Via: GIPHY
We hope this guide has provided you with some great tips for saving money and passing your MOT.
Make sure that you are proactive in your approach and search for the best service centres in your area, with the best price – but do your homework to help you better understand how to avoid unnecessary cost.
Finally, remember that keeping up regular maintenance on your car will help to reduce the aging of your car, and may improve its performance on the test.
Now you are ready to head to the garage with a little more confidence than before.
Good luck!
Please note: Your insurance will be invalidated if you don't have a valid MOT Certificate.